Back to list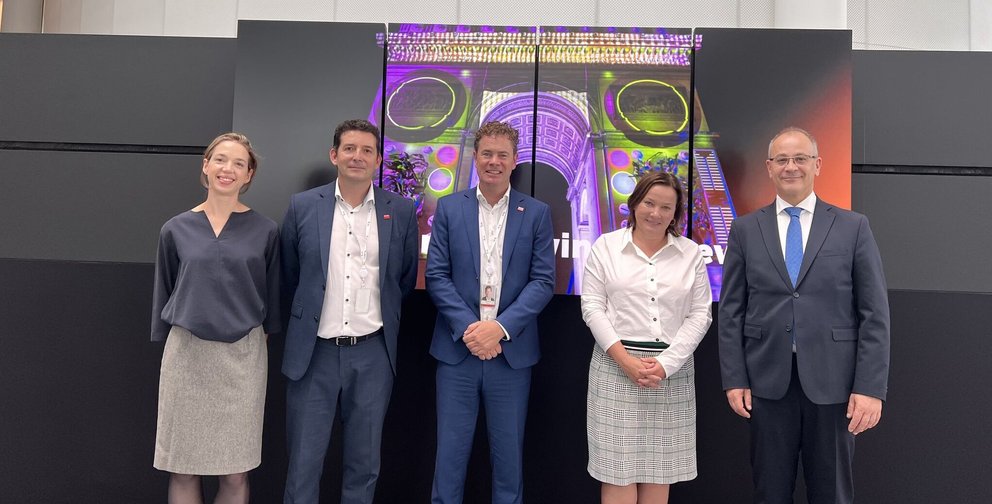 13/09/2022
The BCBL visits Barco in Kortrijk with H.E. Mr Ambassador Müller
Last week, on 13.09.22, H.E. Mr Ambassador and Claudine representing the BCBL, visited our dear member, Barco, in Kortrijk where Mr Marco Schalkwijk, Business Development Manager Benelux at Barco, and his team caringly introduced us to their visualization and innovative collaborative solutions. Impressive!

Thank you for the immersive visit and congratulations for 10 years of ClickShare !

It is very pleasant and essential to get to know our members by seeing what their daily activities are. This is how we find out how we can best help each other.
Do not hesitate to discuss with us, as a member of the BCBL.