Back to list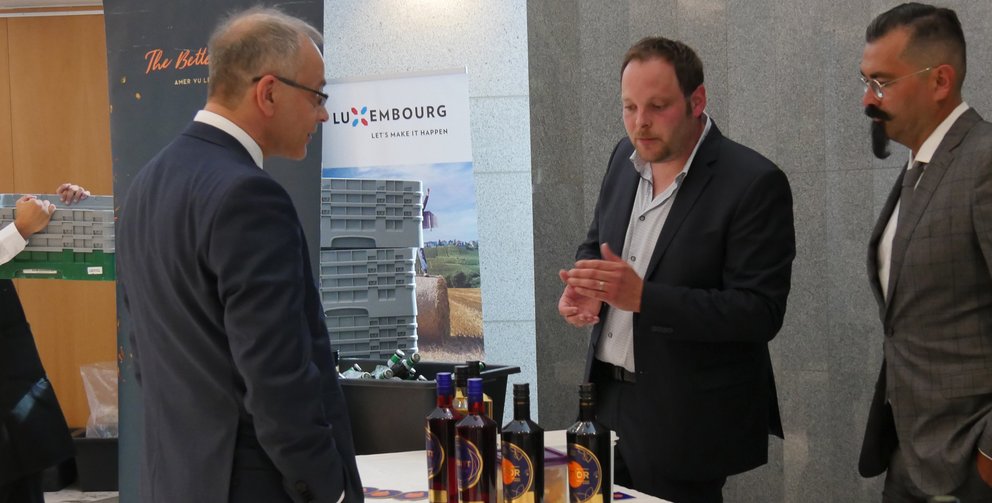 13/06/2023
News about our member "Beim Beichtstull" - Get to know Carlo Wampach !
Our member, "Beim Beichstull" represented by Mr Carlo Wampach who is the creator of the Luxembourgish alcoholic beverages, Battor, Vermouth & ORBITT which was featured at the two editions of "Tasting Luxembourg" organised in 2021 and 2022, is presented in this RTL documentary.
Watch it here: RTL Play
At 4:15', you can discover the village of Berbuerg (LU) where Carlo invented his "made-in-Luxembourg" drinks and serves them with love and joy to his customers. Beim Beichstull is a typically Luxembourgish local bistro where you'll be warmly welcomed by Carlo, who will tell you lots of anecdotes about Berbuerg and how this village in the heart of southern Luxembourg (Grevenmacher) is alive with festive serenity.
Carlo is now looking for partners in Belgium. If you are interested in his products, reach out to him !
Don't have any plans for the summer yet? Don't forget to pay Carlo a visit and come and taste these delicious drinks made in Luxembourg.
You'll have the pleasure of tasting them at our National Day celebration on 22nd June in Brussels!
Get in touch wiht him:
Carlo Wampach
Neie Wee, 3B
L-6830 Berbourg
Luxembourg