Back to list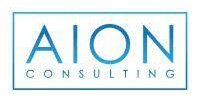 27/03/2023
News about member AION Consulting : they are proud to announce their opening in Luxembourg!
Yes, AION Consulting has opened a new office in Luxembourg since February 2023 and we are very proud to share our member's achievement with you!
Thibaut Griboval, CEO of AION Consulting highlights its motivations and missions of this new office's opening in Luxembourg on the company's LinkedIn profile.
Click here to see the whole post.
Extracts:
"The economic landscape of #Luxembourg is very attractive for growth-oriented businesses. The country boasts a strong financial sector, with an impressive growth rate in the banking, insurance and investment sectors. This growth has helped to attract major global firms to the country, which can now benefit from AION Consulting's expertise across specific industry verticals. In addition, Luxembourg offers a #business environment that is highly conducive to international investment and provides a unique platform for cross-border growth initiatives."
"By opening this new office in Luxembourg, AION Consulting will be able to take advantage of all these benefits while providing clients with unparalleled service #quality. Our team looks forward to working with you and helping your business reach its growth goals!"
The BCBL celebrates this achievement and is always happy to help its members to reach their goals of settling/expanding both in Luxembourg and Belgium.
Get in touch with them if you would like to hear about their journey.
Their new office is located at 16, Avenue Pasteur in Luxembourg (+32 2 705 78 70).
Check out our member's contact details here.