Back to list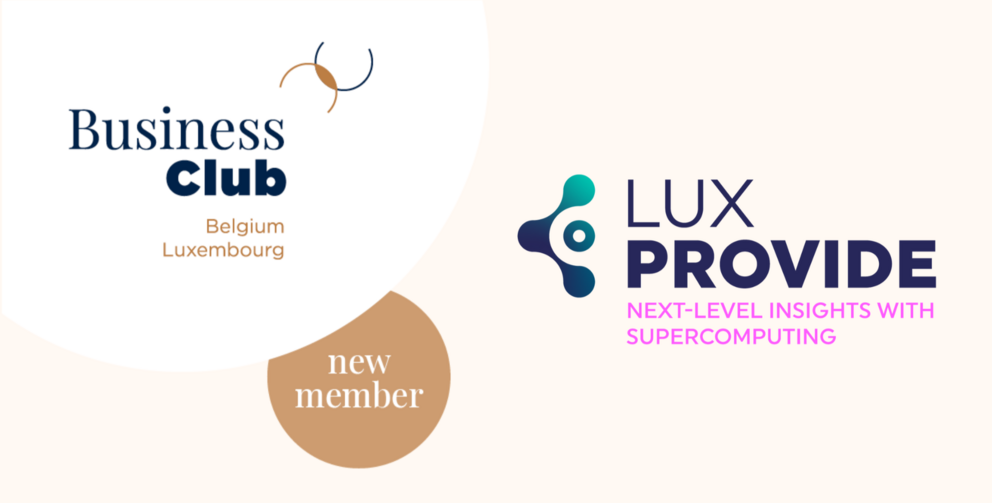 15/05/2023
New member - LuxProvide S.A. - welcome!
We would like to thank Mr David Papiah, CEO, for his interest and strong enthusiasm for our network, and tell you more about our new member:
How would you describe your activities in brief?
LuxProvide offers a unique platform that combines data science and supercomputing resources delivering insights for better decision-making.
Our team of data scientists, AI engineers, Machine Learning architects, privacy and cybersecurity experts focuses on the needs of our customers including research and business players, both large and small, in Luxembourg and the Greater Region. We believe that the key to effective innovation is a design thinking and co-creation approach involving our customers throughout the entire development process. By adding data-driven insights to their decisioning processes, LuxProvide's customers endow themselves with a powerful and differentiating way of creating tangible value.
LuxProvide is a 100% publicly owned company located in Luxembourg, a leading digital center in the heart of Europe. MeluXina, the cloud-enabled world-class supercomputer operated by LuxProvide, is a key element of Luxembourg's data-driven innovation strategy.