Back to list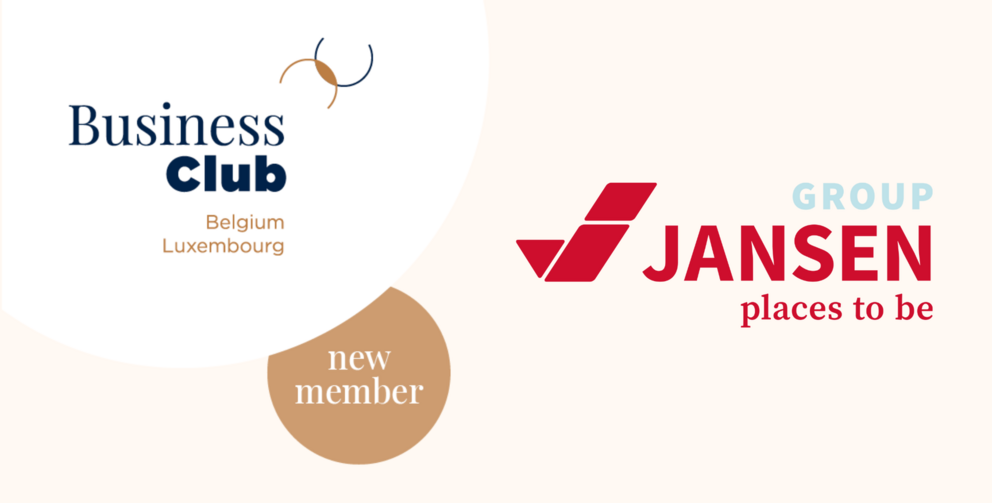 05/06/2023
New member - Group Jansen - welcome!
We would like to thank Mr Hugo Hauben, Corporate Sales Manager, for his interest and strong enthusiasm for our network, and tell you more about our new member:
How would you describe your activities in brief?
Group Jansen is a unique construction group.
We work together with more than 700 colleagues, both at home and abroad, and excel in interior finishing and specialized techniques from A to Z.
To do this, we work with 3 pillars: our makers, our builders and our sustainers.
Our makers create our own innovative and sustainable products, for example, comfort climate ceilings, modular walls and prefab elements.
Our builders are specialized in diverse total projects, whether offices, commercial spaces, hospitals, clean rooms, hotels or historical buildings. We provide total solutions! Some examples include the 5-star plus Corinthia Hotel in Brussels, Vaccinopolis for the University of Antwerp and Hotel Van der Valk in Ghent.
Our sustainers excel in maintenance and repair of buildings large and small. For example, Axion, Kruidvat stores and BASF.

We are not a traditional renovation and construction company:

we always put people first and work from inside to outside,
we always look for creative solutions for our clients,
we work hard, but we can also laugh very hard, and
we are mega fans of our female CEO, Nadia.

Together, we go full steam ahead with our international ambitions and realize unique, sustainable places to be every day.