Back to list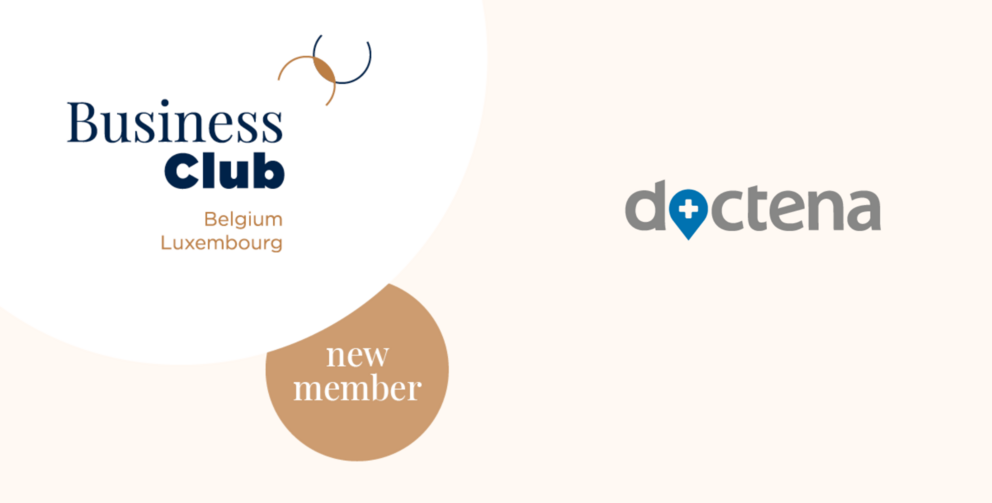 07/02/2023
New member: Doctena - welcome!
The Business Club Belgium-Luxembourg would like to warmly welcome its new member:
We would like to thank Mr Alain Fontaine, CEO, Doctena, for his interest and strong enthusiasm for our network, and tell you more about our new member:
What does Doctena do?
Doctena is revolutionizing the healthcare industry by providing cutting-edge digital solutions for appointment management and patient communication. With our online booking platform, www.doctena.be, and our market-leading cloud calendar designed specifically for medical professionals, we are making the work of healthcare providers more effortless and more efficient. At the same time, we are also improving patients' lives by offering the convenience of booking medical appointments with just a few easy steps, anytime and anywhere. Join over 11.000 health professionals in 6 countries as we transform the healthcare landscape!
What is your interest in joining the Belgium-Luxembourg business network?
As a company founded in Luxembourg in 2013, and expanded into Belgium as of 2016, Doctena seeks to leverage the BCBL's network to strengthen its foothold in the Belgian e-Health economic landscape. Belgium is our company's biggest market outside of Luxembourg. There are nearly 4000 active healthcare providers and hundreds of thousands of patients already using our solutions in Belgium.