Back to list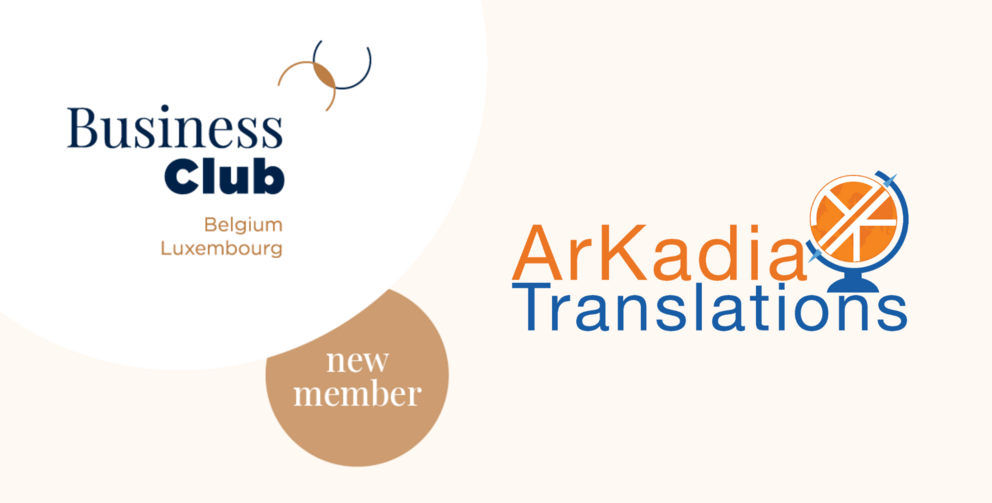 13/01/2023
New member: Arkadia Translations - welcome!
The Business Club Belgium-Luxembourg would like to warmly welcome its new member:
We would like to thank Ms. Valentina Micheli, International Client Manager for her interest and strong enthusiasm for our network, and tell you more about our new member:
We are an international agency based in Milan and Brussels, offering translation and interpreting services with particular expertise in banking, finance, corporate matters and communications.

Our motto is... Words connecting Worlds

We translate over 40 languages.

Our goal is to deliver high-quality, precisely customized translations that extend well beyond basic customer satisfaction.

Your documents are translated by expert mother-tongue translators with many years of experience in the field. A second translator with extensive knowledge in the sector then completes a 5-step revision and review process of the translation.

With Arkadia you experience the professional service of a boutique translation agency!
Why have you chosen to join the Belgium-Luxembourg business network?
We have decided to join this prestigious network because we share the same values and we are convinced that this community can offer us countless opportunities that we are ready to seize. Let's start this new adventure!