Back to list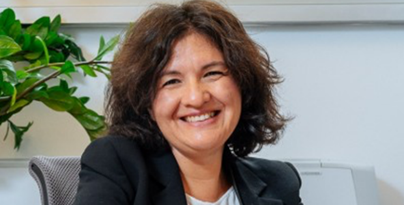 21/09/2023
Let's get to know Arkadia Translations: Interview with the CEO 
Just a few days before our annual Garden Party, an event dedicated to getting to know our members, it's time to get to know our dear member Arkadia Translations in this new interview format. We are delighted and honoured to get to know Ms Katya Aricci, CEO, Arkadia Translations. Thank you for taking the time to answer our questions.
• How did you decide to set up a highly specialised Language Service Provider?
I started out as a freelance legal and financial translator, but I felt a need for more interaction with people. Being a very outgoing person, I realised that working alone was not for me. So, I decided to set up my own company and have colleagues to work with. From the very beginning, we focused on specific translation sectors: law, finance and communications. These were the subjects I enjoyed the most, both because of my personal experience in these fields as a translator and because I considered them to be interesting and premium sectors. Twenty-two years ago, most translation companies offered general translation services. I believed that offering highly specialised services would give us a competitive edge, and this proved to be the case. Building on these specialisms, we have expanded our service offering in recent years to provide clients with comprehensive multilingual localisation consultancy.
• How did you decide to open a second office in Brussels? What were the factors that led to this decision?
Arkadia has always had an international outlook. It was founded with the intention of expanding abroad. In 2015, we realised this ambition. Brussels seemed to be the best choice, given its geographical location and the presence of major European institutions that, as we know, make extensive use of both translation and interpreting services. It turned out to be a winning decision! Despite increased competition from the major players in our industry, we have managed to stand out by paying maximum attention to our clients and our translation services. Thanks to this focus, our brand is now well known, and we have a network of established clients who renew their trust in us year after year.
• What motivated you to target the Benelux markets and Luxembourg in particular?
Once we had established ourselves in Brussels, it seemed natural to expand into other markets in the Benelux area. Luxembourg and the Netherlands are closely linked to the Belgian economy. Luxembourg, in particular, has always had a significant financial presence, which fits in well with our specialisation in finance, and the country's current dynamic development is clear for all to see. In recent years, it has attracted investments in technology and highly qualified people, who have found fertile ground for growth in Luxembourg. Let's not forget that it is a multilingual country, a wonderland for a language service provider like us!
• What are the projects and goals you are currently pursuing internationally?
By working with organisations and associations such as the Business Club Belgium-Luxembourg, we aim to strengthen our presence in the Benelux market and broaden our service offering. In this way, companies can use our services not only for financial content, but also for HR localisation, communications, marketing and multimedia. In the multimedia sector in particular, Arkadia is now able to offer an integrated translation, subtitling and voice-over/dubbing service in all the world's languages. Our aim is also to further expand our target markets, particularly in France and the United States, where the demand for translation services is constantly on the increase.