Back to list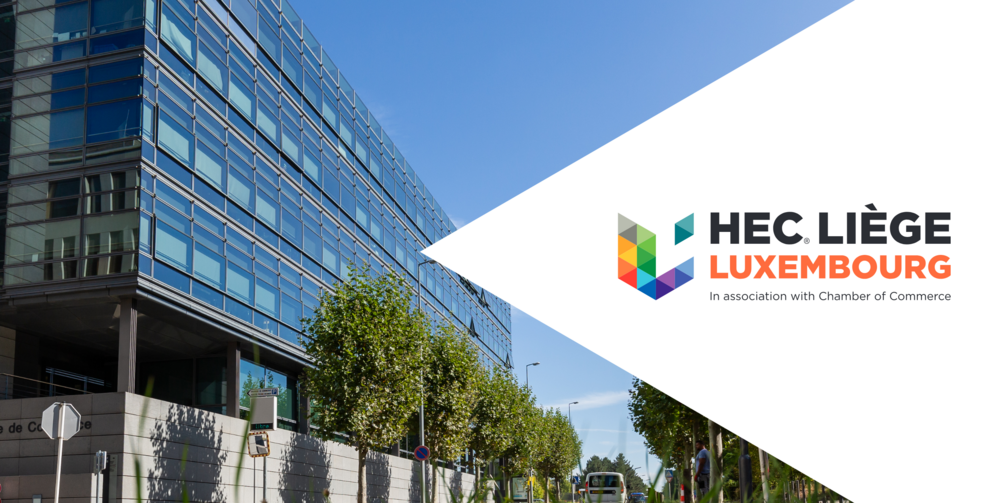 13/02/2023
Discover the MBA program developed by HEC Liège Luxembourg
For our members, HEC Liège Luxembourg would be highly interested in cooperating with Luxembourg companies to give their interns the chance to learn and practice within your companies.
Get in touch with them as a member of the BCBL!
The BCBL would like to give the floor to HEC Liège Luxembourg as a chance to introduce you to a small part of the educational offer in Luxembourg. They developed a unique MBA program in Luxembourg for students or any worker willing to add more strings to its bow.
Follow them on LinkedIn for latest updates. Explore more details of the programs below and on their website.
Unlock Your Potential with a World-Class Education at HEC Liège Luxembourg
Who we are
HEC Liège Luxembourg was established as a collaboration by HEC Liège (the business school of the Université de Liège) and the Luxembourg Chamber of Commerce and House of Training. We are located at the Chamber of Commerce, where our classes take place as well.
What we do
We offer the only high-quality face-to-face MBA in Luxembourg and several shorter, targeted University Certificates. Our MBA program can be completed in two years while working full time (so no need to put career on hold and no loss of income), can be started at any time (rolling enrolment), and to a large extent can be tailored to fit the individual's own work- and life schedule. All our classes are in English. Our programs all carry the prestigious international accreditations of AASCB and EQUIS, with HEC Liège being in the less than 1% of business schools in the world having obtained the double accreditation.
We offer two versions of our MBA: MBA with-, or without internship, and various other certificates.
An MBA without internship is ideal for those who already have a full-time job, or too busy to work while they pursue their MBA.
For those who would like immediate access to the Luxembourgish labour market, the ideal programme is the MBA with internship. Here we find a paid 6-12 month long full-time internship with one of our partner companies. Our participants work in their internship, and they attend classes outside work hours usually from 6.30-9.30PM.
Their history and mission
The Haute École de Commerce or HEC Liège is a business school that is based in Belgium. As part of the University of Liège it is known for its strong academic programmes, world-renowned faculty, and innovative research exposing the students to the latest thinking in their field.
In 2022, HEC Liège and the Chamber of Commerce joined their forces and launched a strategic partnership. This partnership is formalised with the creation and lunch of HEC Liège Luxembourg.
HEC Liège Luxembourg is located within the Chambre de Commerce in Kirchberg – right in the heart of Luxembourg City – offering two MBAs along with two certificate programmes in the fields of Private Equity as well as Disruptive Innovation. These programmes are designed to provide students with the knowledge and skills needed to succeed in today's competitive business world. With its strong commitment to excellence, it is no wonder that HEC Liège Luxembourg has quickly developed into a top destination for business students from all around the world. Let's dive into 10 of the strongest arguments for choosing this prestigious institution as your educational destination.
First and foremost, one of the most persuasive reasons to study at HEC Liège Luxembourg is its world-class accreditations. The school is proud to be accredited by AACSB and EQUIS, which are two of the most prestigious international accreditation organisations for business schools. This recognition attests to the high quality of the school's programmes and its commitment to continuous improvement placing it among the top 1% of business schools in the world.
The vibrant centre of the business sector
Another compelling advantage is that HEC Liège Luxembourg has a rolling admissions policy. This means that the university accepts applications on a continuous basis, rather than having a specific deadline. This allows students to apply to the programmes at a time that is convenient for them all year round. This type of admission process is becoming increasingly popular in higher education as it allows for greater flexibility for both the students and the university.
HEC Liège Luxembourg also represents the ideal institution for students looking to find and prepare for new management careers or return to the business world, for example, after taking time off for maternity or paternity leave or exploring other career paths. The school's programmes are designed to be highly practical, with a strong focus on real-world applications and hands-on learning opportunities. With its location in the heart of Luxembourg City, the annex offers its students the chance to study in a city that is home to numerous international companies and world-renowned organisations. This can provide them with access to internships and networking opportunities with professionals from different sectors and industries.
A strong national and international network
Moreover, HEC Liège Luxembourg provides its students with numerous opportunities to build networks and relationships with the local and international business world and the labour market. HEC Liège has strong connections with many companies, and its alumni network is particularly strong, with over 18,000 alumni worldwide and 1,300 alumni working in Luxembourg alone. Through internships and networking events, HEC Liège Luxembourg students are able to make connections that can help them gain valuable insights within the industry and succeed in their future careers.
Within this context, HEC Liège Luxembourg offers its MBA students the choice of whether or not to complete a paid 6–9-month full-time internship as part of the programme. This allows students and working professionals to tailor their MBA experience to their individual needs and goals, taking into account their current work experience and career aspirations. The internship option provides students and working professionals with hands-on experience in a professional setting, while the non-internship option allows them to focus on coursework and other educational or professional opportunities. Regardless of the choice, HEC Liège Luxembourg offers its MBA students the necessary resources and support to succeed in their careers.
Focus on a more inclusive and sustainable future
Another convincing and contemporary argument in favour of HEC Liège Luxembourg is the fact that the school is a leader in promoting inclusion and diversity in the business world. Among other things, it has a strong focus on increasing the representation of individuals with disabilities and women in leadership positions. Through these efforts, the HEC Liège Luxembourg is working towards creating a more equitable and inclusive business community.
This incredibly important and forward-looking measure goes hand in hand with the school's promotion of a more sustainable future. In a globalised world that promotes internationality, interculturality and language skills, existing business and economic models are being challenged and are evolving towards a more social and sustainable governance ethic.
In this framework, HEC Liège Luxembourg supports its students in tackling the challenges of today's business world by providing a curriculum and resources that focus on digital transformation, entrepreneurial transformation, and responsible, ethical, and sustainable transition. The school not only prepares students for the current business landscape but also helps them to anticipate and adapt to future challenges, such as those resulting from the ongoing pandemic and other crises, including the war in Ukraine. The school provides its students with access to the latest research, technology, and best practices to help them stay ahead of the curve in their field, and to understand and address global conflicts.
This is why, in a world where innovation plays a central role, HEC Liège Luxembourg is committed to embracing and actively promoting it in a wide range of areas such as green transition and circular economy. The school's curriculum, research and partnerships are designed to provide students with the knowledge, skills, and mindset to innovate and drive sustainable change. It offers various opportunities for students to work on real-world projects, apply their knowledge, and gain hands-on experience, giving them a competitive advantage in the job market and preparing them to be future leaders in their field and contribute to a sustainable future.
The importance of upskilling
Lastly, it is essential to talk about the importance of upskilling. HEC Liège Luxembourg's programmes and resources are designed to help students and working professionals improve their leadership and management skills, such as team building, analytical, negotiation, problem-solving, sales and marketing, financial management, and digital skills. The school's curriculum is constantly updated to reflect the latest trends and developments in the business world, which aligns with the goals of the 2023 European Year of Skills.
This initiative was launched by the European Union in 2020 and focuses on raising awareness of the importance of skills development, encouraging people to acquire new skills, and promoting cooperation between different stakeholders in the skills development ecosystem.
During her State of the European Union Address on 14 September 2022, President Ursula von der Leyen emphasised the importance of having a workforce with the necessary skills as a key driver for growth, for maintaining and enhancing the competitiveness of our social market economy and enhancing the innovation power. Upskilling and re-skilling opportunities are necessary to encourage employable adults to actively participate in the green and digital transformation of our society and the working world.
70% of businesses report a lack of employees with adequate digital skills, while almost half of the population of the EU has no or very little digital skills. Thus, tackling skills gaps can boost innovation, productivity and a significant growth in Europe's social market economy. The European Year of Skills is expected to have a positive impact on the EU's economy, society and individuals, by providing them with the skills they need to adapt to the changing demands and be successful in today's world.
And this is where HEC Liège Luxembourg comes into play by offering its students the opportunity to sharpen their business skills and study in a dynamic and international environment. With its strong focus on innovation and its active engagement in cutting-edge research in various fields of business, the school offers a range of programmes suitable for everyone. It also offers the opportunity to network and build relationships with the local and international business community through internships and a strong alumni network while promoting inclusion and diversity in the business world, and focusing on digital, entrepreneurial and sustainable change. Consequently, this commitment to providing students with a well-rounded education and diverse career opportunities makes HEC Liège Luxembourg the ideal institution for those looking to start or to advance their careers in the business world.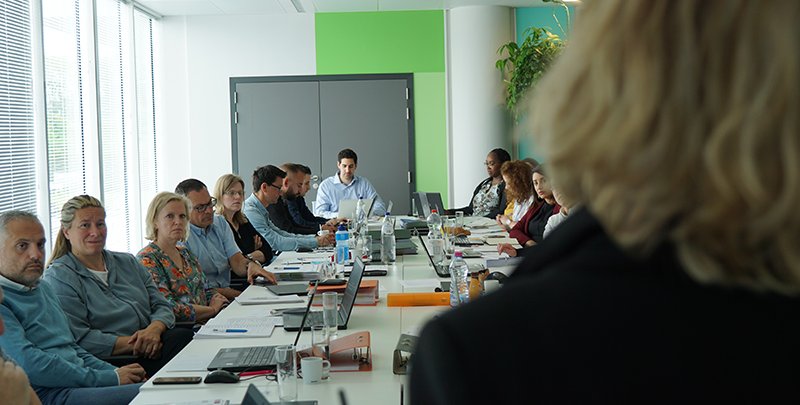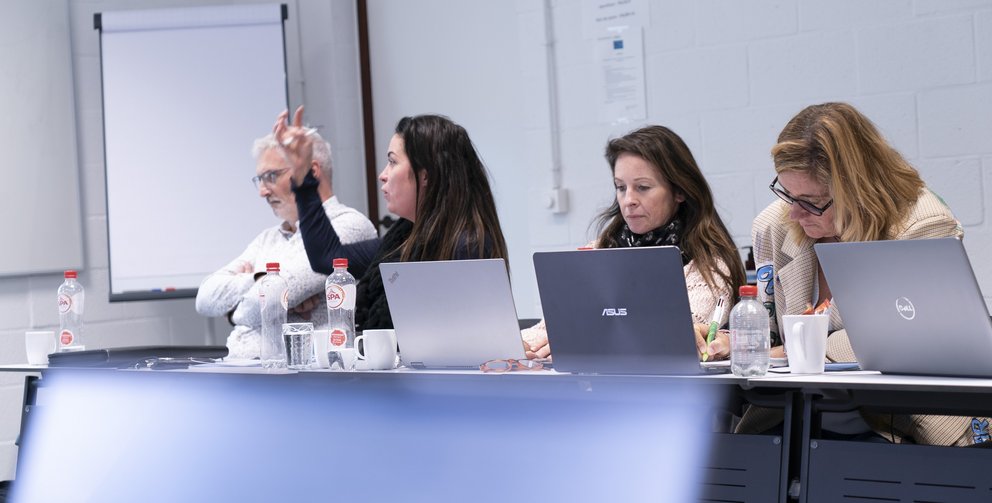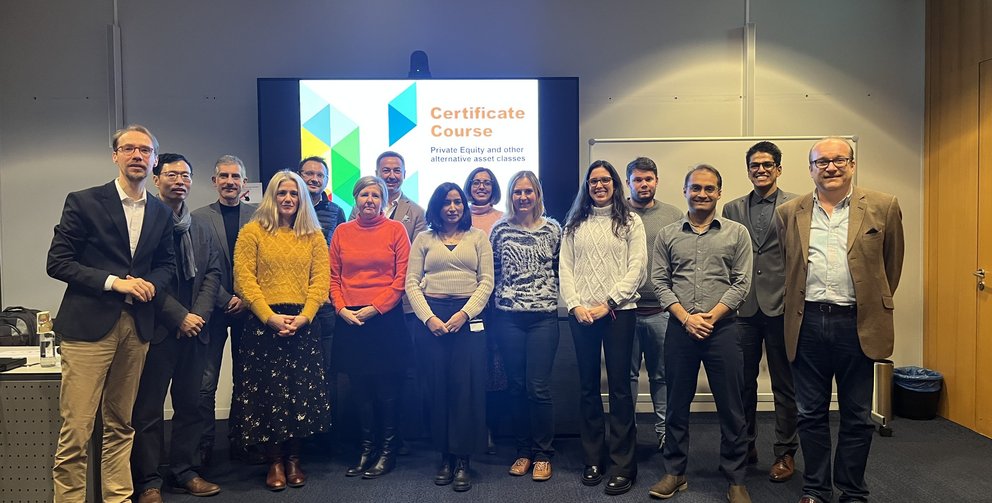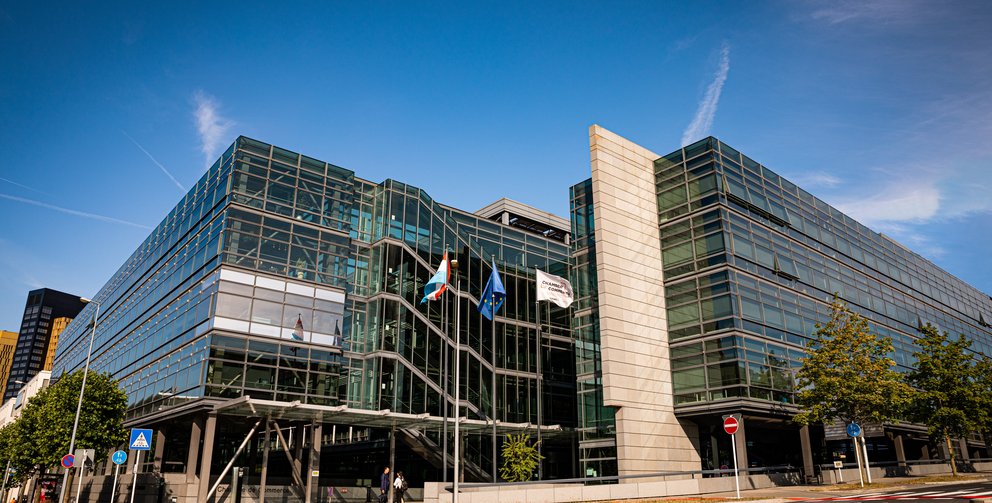 Attachments: