Back to list
FCR MEDIA BELGIUM
IT & Telecommunications / Consulting / Audit / Marketing / Publicity / PR / Events
FCR Media est la plus grande entreprise de marketing digitale pour les PME et indépendants dans le Benelux. De la création d'un site web à sa localisation optimale sur Internet, en passant par la stimulation des médias sociaux et la publicité sur ces derniers : nous connaissons parfaitement le marché des PME. Des partenariats de qualité, des spécialistes certifiés et de nombreux experts numériques soutiennent chaque jour nos clients dans leur présence en ligne, y compris sur pagesdor.be. Entre-temps, nous comptons plus de 20 000 clients satisfaits en Belgique et, grâce à l'acquisition de Youvia, désormais également 30 000 aux Pays-Bas.
Nous avons récemment lancé Sitee.io, une plateforme unique pour gérer les PME et stimuler les ventes et les relations avec les clients. C'est un outil qui combine en une seule plateforme un CRM, un programmateur de rendez-vous/calendrier, la gestion de la réputation, la facturation et la publication sur les réseaux sociaux. C'est une plateforme conviviale qui permet de gagner du temps et d'apporter une valeur ajoutée immédiate. Vous souhaitez devenir revendeur ? Inscrivez-vous ici pour plus d'informations.
FCR Media is the largest digital marketing company for SMEs and self-employed people in the Benelux. From the creation of a website to its optimal localisation on the Internet, via social media stimulation and advertising: we know the SME market inside out. High-quality partnerships, certified specialists and a large number of digital experts support our customers in their online presence every day, including on goldenpages.be. In the meantime, we have over 20,000 satisfied customers in Belgium and, thanks to the acquisition of Youvia, now also 30,000 in the Netherlands.
We recently launched Sitee.io, a unique platform for managing SMEs and boosting sales and customer relations. It's a tool that combines CRM, appointment/scheduling, reputation management, billing and social media publishing in one platform. It's a user-friendly platform that saves time and adds immediate value. Interested in becoming a reseller? Register here for more information.
FCR Media is het grootste digitale marketingagentschap voor kmo's en zelfstandigen in de Benelux. Van het creëren van website tot het optimaal vindbaar maken op het internet, het stimuleren van social media en social media advertising: wij kennen de kmo markt door een door. Hoogstaande partnerships, gecertificeerde specialisten en tal van digitale experten ondersteunen dagelijks onze klanten in hun online aanwezigheid, onder meer op goudengids.be. Ondertussen tellen we in België meer dan 20.000 tevreden klanten en door de overname van Youvia, nu ook 30.000 in Nederland.
Recent lanceerden we ook Sitee.io, een one-stop platform voor het beheer van de kmo en het boosten van de sales en klantrelaties. Een tool die in één platform onder meer een CRM, afspraakplanner/agenda, reputatiemanagement, facturatie en social media publishing combineert. Een gebruiksvriendelijk platform dat tijd doet besparen en onmiddellijke meerwaarde levert. Interesse om als reseller aan de slag te gaan? Meld je hier aan voor meer informatie.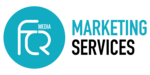 Uitbreidingstraat 82
B-2600 Berchem Antwerpen
Belgium
Philippe Debaste, International sales & partnership director