Back to list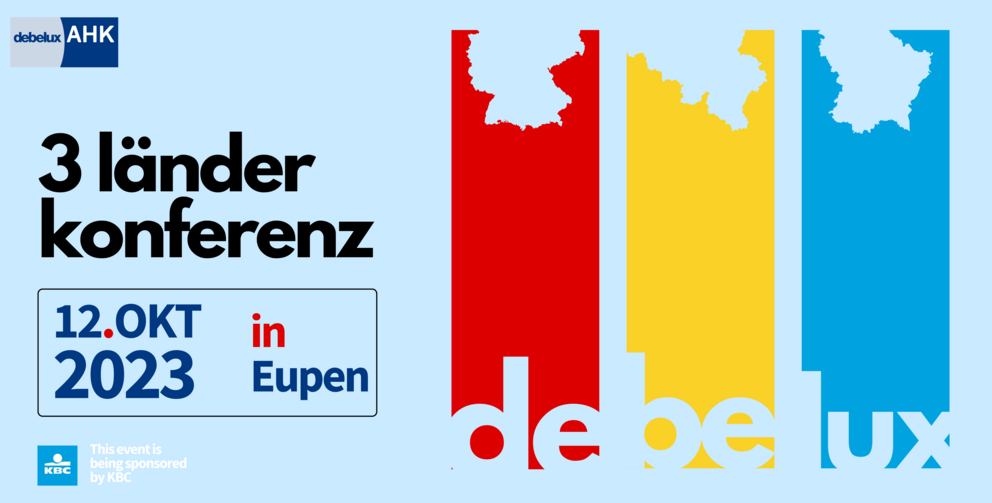 12/10/2023
Three countries – One Forum
AHK debelux is organising a three-country conference (DE-BE-LU) in Eupen (BE) on 12 October 2023 from 10.00 to 16.00 with workshops, keynote and networking around the topics:
Energy
HealthTech
Artificial Intelligence
Programme
10:00-10:30 Registration
10:30-11:00 Welcome speech
11:00-12:30 Workshop Energy / Workshop Healthtech
12:30-14:00 Lunch with networking
14:00-14:20 Keynote address by Minister President Oliver Paasch
14:20-15:00 Expert keynote on AI and the future of business
15:00-16:00 Networking
Target group

The Energy workshop is aimed at companies with high energy dependency, energy suppliers and related industries.
The Healthtech workshop is aimed at healthtech companies of all sizes, investors and research institutions.
Most business environments will be affected by new developments in AI. In the keynote, we will address the following questions: Where are we now? What is the expected development in the next 1-3 years? How can your business benefit?
Partners

The event takes place in cooperation with:
the Business Club Luxembourg-Germany,
the Business Club Belgium-Luxembourg,
the Luxembourg Chamber of Commerce
and other partners.
Information and registration

The event is subject to a fee. BCBL members benefit from a special rate.
More information on the event and registration will follow on the website of the AHK Debelux.