Back to list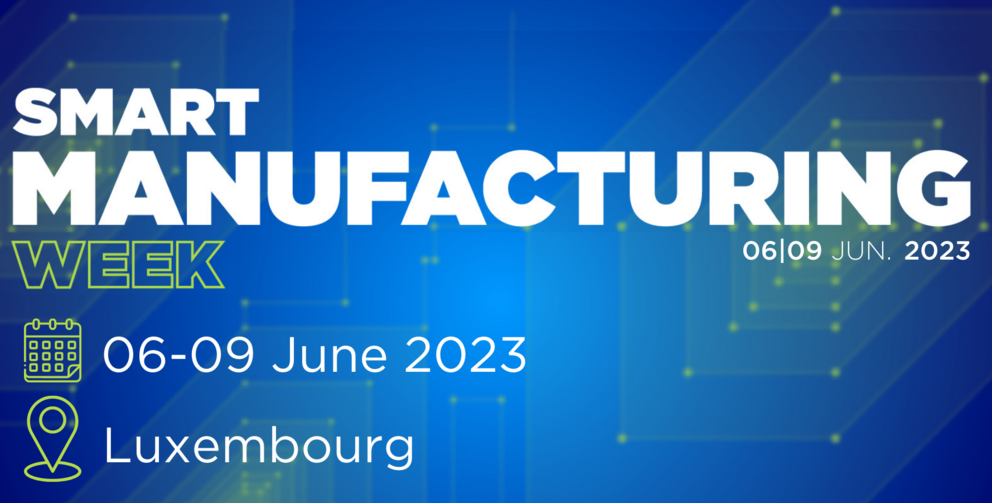 06/06/2023
Smart Manufacturing Week | 6-9 June 2023
From June 6 to 9, the annual event known as Smart Manufacturing Week organised by Luxinnovation will take place in Luxembourg.
The event encompasses a wide range of topics, including high-level business actions, operational workflows, and innovative approaches to improve production processes and minimize environmental footprints.
One of the key highlights of the gathering is the comprehensive coverage of the six business functions within the sustainability framework. These functions include strategy, governance, compliance, human resources, production of goods or services, purchase and procurement, infrastructure, and support functions. By addressing each of these areas, the event offers a holistic and integrated perspective on sustainable manufacturing practices.
Moreover, the Smart Manufacturing Week dedicates a specific day to delve into construction industry trends and explore sustainable solutions for existing challenges. This focused session provides valuable insights for participants involved in the construction sector or seeking sustainable solutions applicable to their manufacturing processes.
Throughout the event, attendees can engage in thought-provoking panel discussions, gain inspiration from company testimonials showcasing best practices, attend informative presentations and seminars, participate in B2B matchmaking sessions, embark on field visits, and explore exhibitions displaying the latest advancements in smart manufacturing.
Click here to know more about the event and its programme.